A Flaming Moderate & Classical Liberal Perspective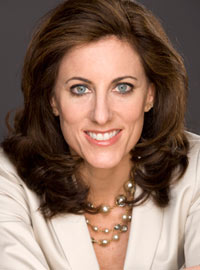 I developed this website because I was tired of both ideological extremes and their nearly identical tendencies to ignore facts, generate spin, and promote philosophical inconsistencies that say nothing and keep us, as a country, from finding common ground and productively engaging in politics.

Although I previously aligned with the New Democrats (& the DLC), I consider myself a "flaming moderate." Passionately committed to classical understandings of prudential statesmanship, pluralist competition, and separation of powers (for explanation, see Federalist Papers 10, 39, 46, 51, 68, 69 & 70), I believe that rigorous analysis and pragmatism should guide politics and policymaking. I do not hesitate to agree with Republicans when I think they are right, or call Democrats on foolhardy or reactionary positions. More generally, I am fiscally conservative and either socially liberal or libertarian. My aim is to provide a critical view of both parties and their respective spin machines, while offering centrist opinions that seek to engage partisans in dialogue.
A Brief Biography
Lara M. Brown, Ph.D., is an associate professor and serves as the director for The Graduate School of Political Management (GSPM) at The George Washington University. Her research interests include national elections, presidential aspirants, congressional incumbents and political scandals. She serves on the Board of Advisors of The New Agenda, a "pro-woman" organization devoted to improving the lives of women and girls. Dr. Brown is also a regular contributor to The Hill's opinion page, for example, see here.

Dr. Brown previously served as an assistant professor of political science at Villanova University. Prior to returning to academia, she worked as an education policy and strategic planning consultant. Dr. Brown also served as a political appointee in President William J. Clinton's administration at the U.S. Department of Education in Washington, D.C. In 2001, she earned her Ph.D. in political science from the University of California, Los Angeles.